Payment Methods
We offer you very simple and secure payment methods
Credit Card Information

You can pay us with VISA or MasterCard. Simply select your credit card as the payment method during the ordering process.
All order and credit card data are only transmitted in encrypted form.
In addition to the card number, we need the validity and the check digit of the card. You can find this three or four-digit number on your credit card.
Information about PayPal

Safe, easy and cashless, this is how you pay with PayPal. To use it, you must create a PayPal account in which you store your bank or credit card information. This has the advantage that you do not have to re-enter this information every time. With the e-mail address used with PayPal and your PayPal password, you can easily shop and always receive a corresponding payment confirmation. Your order will be processed in our system immediately after payment with PayPal.

Of course you can send your items back and get your money back, which will then be credited to your PayPal account.
Information about Amazon Pay

With Amazon Pay you can pay at www.atggmbh.eu with the payment and shipping information from your Amazon customer account. This makes shopping with us quick, easy and safe. If you use Amazon Pay, you do not have to set up a customer account with us, you can pay directly with the data from your Amazon account. Simply click on the Pay via Amazon button in the shopping cart. You can then select the desired payment method (e.g. credit card or direct debit) and the shipping address from your data stored at Amazon and complete the purchase from us.
Invoice information

Buy by invoice free of charge with Klarna. Shop relaxed and receive the goods first and then pay. You have 14 days to pay the bill. You only need to provide the information that you already have in mind. Buying on account is completely risk-free.

Information on Sofort Banking

At Sofort, your safety is our top priority. You use your own online banking details and do not have to submit any personal information or card details to the merchant. Your online banking data is entered on the secure payment page of Sofort GmbH, which the merchants do not have access to. The online banking access data, such as PIN and TAN, are never visible to the merchant or third parties, including Klarna, and to SOFORT GmbH employees. Sofort GmbH has the TÜV seal "Certified Data Protection" and Sofort the certificate "Certified Payment System" from TÜV Saarland.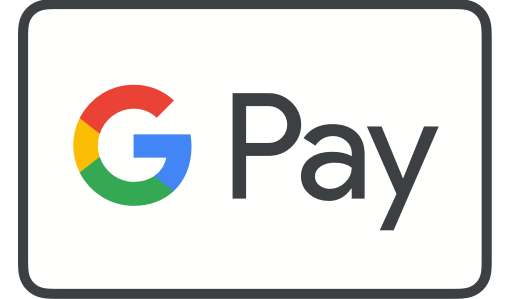 Information about Google Pay

Google Pay protects your payment information with multiple layers of security. Google Pay uses one of the most advanced security infrastructures in the world. So your account is always safe.
Bank details
| | |
| --- | --- |
| owner | Werner Gerl |
| IBAN | DE71 7105 2050 0000 2823 50 |
| BIC SWIFT | BYLADEM1TST |
| institute | Kreissparkasse Traunstein-Trostberg |
Note on customs duties and taxes when shipping to non-EU countries
When shipping to non-EU countries, additional taxes or costs (e.g. customs duties) are incurred as part of your order, which are not paid through us or invoiced by us, but by you directly to the responsible customs office. or tax authorities are payable. Please contact these authorities for details.